Background:
The United Nations of Youth(UNOY)started as an international organisation of youth which sees its role as a means of empowering the youth to become agents of positive change,for a united and transfromed world.In June 1989,a first international working group,attended by 34 youths from five continents came together in Hendel,The Netherlands to discuss the major problems,treatening the future and survival of humanity and the role of young people and youth movement as gents of postivie change.They identify the need or youth groups worldwide to work more closely together and to create some form of partnership with th United Nation in order to save future generatithe scourge of war,grave environmental and other man made disasters,and together work for a 'united and transformed world'.Thus,the United Nations of Youth was born as a vision,a sign of hope,and a challenge for the future.
The United Nations of Youth is a non-political,non-religious,non-Governmental Organisation.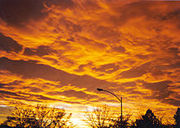 UNOYNET NIGERIA:
UNOY Net Nigeria started in 1991 with the following areas of intervention:
Environment and Sustainable Development, Shelter and Human Settlement, Global Education, Human Rights, Gender Issues, Peace–Building, Media and Communications, Appropriate Technology and New World Order.However, in 1995,the UNOY Foundations had reorganized itself from the structure of an international organizations with nets, and membership branches around the world into a Global Network for young peace builders. Thus the new focus of the UNOY Foundations as a global youth network became peace building, conflict prevention, non-violent conflict resolution and reconciliation. UNOY Nigeria with her burning desire for peace and related issues naturally updated her programmes, redirecting it in the direction of peace building like UNOY Foundation.In the same vein, UNOY Foundation established a full- fledged Network relationship with UNOY Nigeria with Peace Building and related issued as a focal point. With the established mutual understanding between UNOY Foundation and UNY Nigeria, their respective objectives very similar

Aims and Objectives
Empower local capacities for peace through:
· Organizing Peace conferences,Training,Seminars
· Training young people,youth leaders in the field of Peace-Building,non-violent conflict resolution and reconciliation
· Promoting the ideas of partnership of young people with the United Nations
· Campaigning for a culture of Peace
· Resolving conflict and crises at all level and sectors of the societies by creating atmosphere and environment that promote dialogue ensuring Peace,Justice and Fairpaly
· Promoting peace at all levels and sectors of societies by carrying out independently and in collaboration with other organizations, government and institutions, peace talk and educational programmes.
· Tackling the growing involvement of youth and youth militias in violent conflict through effective positive education campaign with the aim of refocusing and redirecting youths mind and energy to positively contribute to the development of the society and the nation.